What is On-Site SEO?
On-site SEO also known as 'On-page SEO', is the practice of optimizing websites for search engines and users. With the on-site optimizations, you can make your website more usable to your users and improve rankings in search results on Google and other search engines.
Some of its practices include optimization of title tags, content, URLs, and internal links. Additionally, to these factors, on-site SEO includes optimizing HTML tags (title, meta, and header), images, and headlines.
Why On-Site SEO?
It helps search engines to understand your website and content in it. Since search engines become sophisticated, there is a high focus toward relevance and semantics in search engine results pages. In short, on-site optimization helps your site to be optimized for both search engines and human eyes.
Moreover, creating and publishing a website isn't enough, one must optimize for Google and other search engines to attract new traffic. On-site SEO is named so, as the changes you make to optimize your site can be seen by users on your page or site. But off-page is not visible always. Therefore, this is completely up to you. Let's go for the factors.
On-Site SEO Factors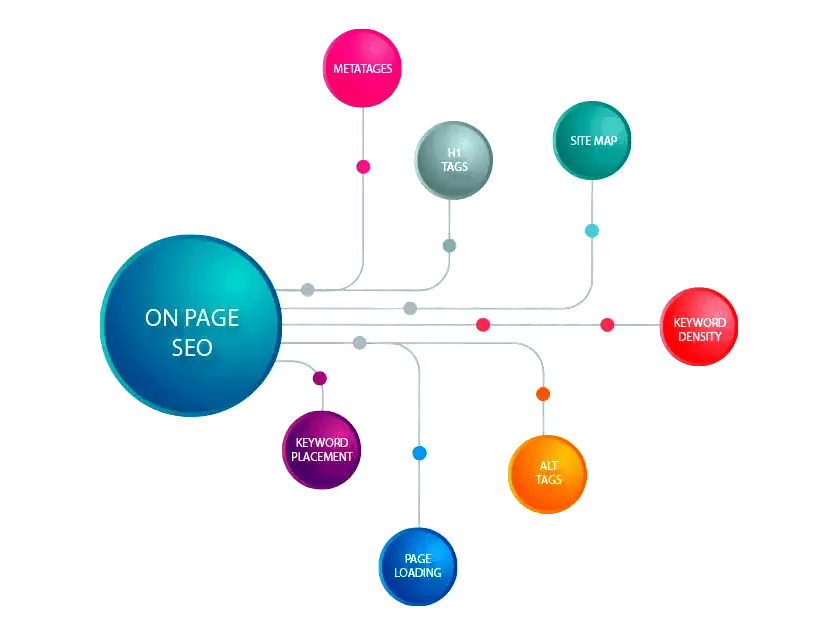 These are the most common factors which you should focus more:
URL
Title tag
Meta description
Heading tags
Alt tags
Keywords
Content
Internal linking
Images
If you are confused on these factors then we have listed some examples of some on-site SEO actions:
Optimizing your title tags and meta descriptions
Writing quality content
Streamlining your site's navigation
Recommend: SEO Tips and Tricks