What is the Belt and Road Teenager Maker Camp & Teacher Workshop?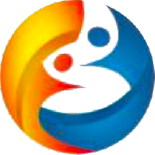 The Belt and Road Teenager Maker Camp & Teacher Workshop is a yearly event which is Co-sponsored by the Ministry of Science and Technology of China and China Association for Science and Technology (CAST) and supported by the ECO Science Foundation and Network of African Science Academies (NASAC) and IAP Science Education Program, aiming to strengthen cross-cultural exchange, inspire innovation in the young generation, promote international understanding and also for all scientists and teachers with a science background to promote mutual learning and fulfill their responsibilities in a science education career.
Every year, this week-long workshop is able to attract over 200 participants from more than 30 different countries and international organizations.
This year, because of the impact of the Coronavirus, the 4th Belt and Road Teenager Maker Camp and Teacher Workshop will be held on an online platform.
Related News: ICT Award 2020 | Public voting started
Intelligent Robot Project
Nepali student studying in class 8, Raunak Regmi has submitted the Final task of Project named "Intelligent Robot" in 4th Belt and Road Teenager Maker Camp, China.
It is an automatic two-wheeler robot that moves in the direction of a predefined track. When the robot reaches certain checkpoints Buzzer beeps and stops automatically at the endpoint. When it reaches the endpoint, the server motor activates and shows the distance between the sensor and object in front of it in an LCD display module.
In the final task, the students should create an Intelligent wheel robot according to the instruction provided by the camp.
Vote for Raunak
To support Raunak and his Project, Go to the site and vote for him.