The gaming community has grown so much in the last few years and it has become a career. Being a gamer was a hobby for some but now, thanks to many platform people have had it into a career. Moreover, there are many companies now are making different products just for the comfort of the gamers. And Samsung is one of them. today, we will talk about the stylish Samsung Odyssey G9 gaming monitor.
The first thing that comes in the mind when you see the monitor is " damn". On paper is the monitor seems too goo to be true. Let us look at the specs and the features of Odyssey G9 gaming monitor.
Samsung Odyssey G9 Gaming Monitor Overview
G9 gaming monitor has a 49-inch Dual Quad High display. It has a resolution of 5,120 x 1,440 pixels and 32:9 aspect ratio. According to Samsung, the Odyssey G9 will offer a deep and amazing gaming experience with its 1000R curvature. Likewise, the monitor has a VA panel boasting of a 240Hz refresh rate, HDR10+ certification and Nvidia G-Sync support. The G9 Monito also has a 1ms GTG (Grey to Grey) response time and brightness of 1000 nits.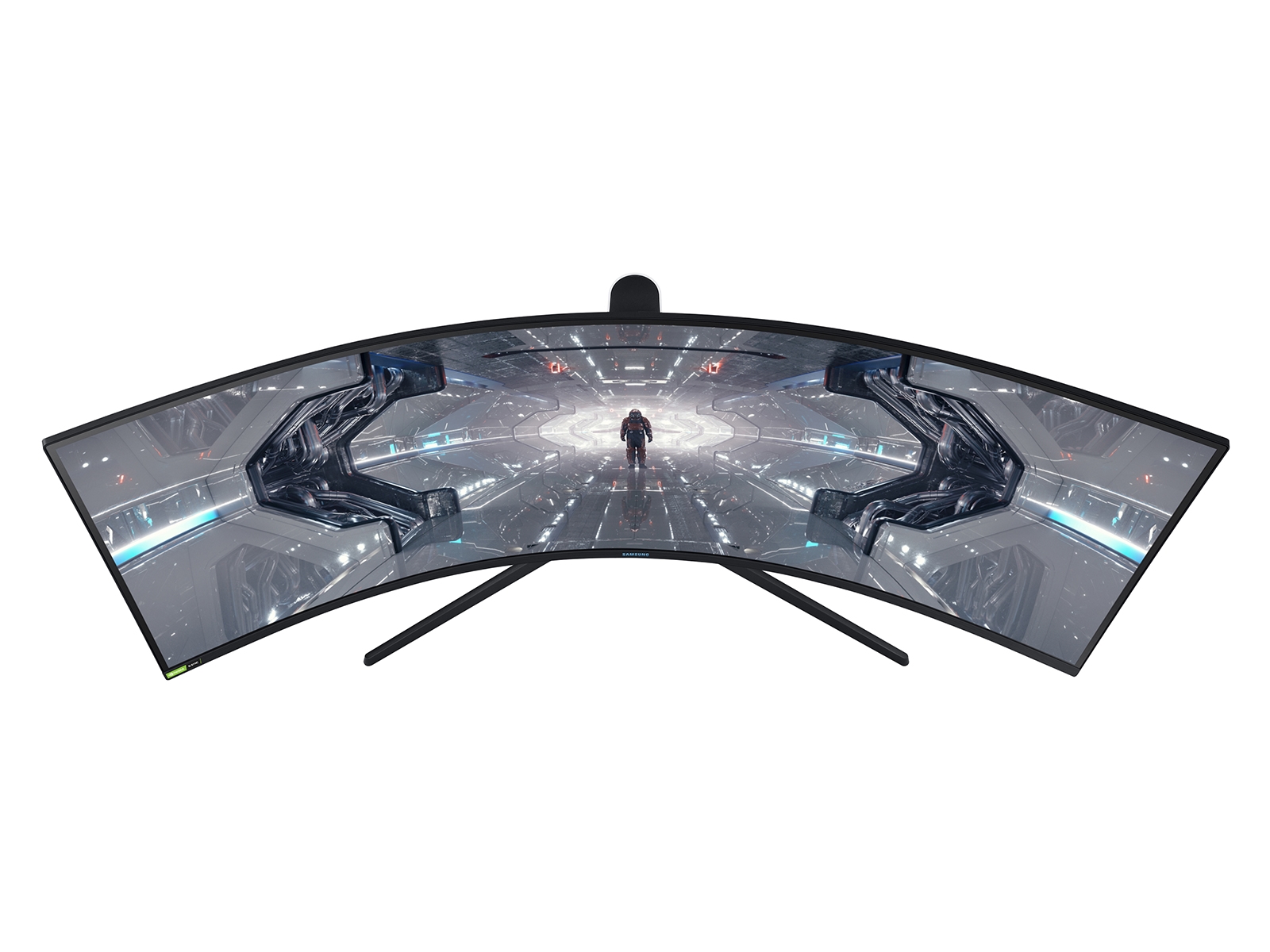 Talking about the dimensions, the monitor has 45.18 w x 14.31 h x 11.46 d and weighs 31.1 lbs. Furthermore, on the bottom, we can see Dual display port inputs, USB 3 hub, 2 USB port HDMI input and a 3.5 mm headphone jack for connectivity.
Samsung QLED assures pixel-perfect picture quality with every angle. Utilizing Quantum Dot technology, Samsung QLED provides more vivid colours with 125% more colour space. It also ensures the highest class of colour generation.
Moreover, The Samsung G9 monitor has features like eye saver mode, Low Input Lag Mode, Picture by Picture (PBP), game mode, Flicker Free, Free-sync Premium Pro, black equalizer and so on. The monitor comes with Power Cable, Display Port Cable, QSG and Warranty Card.
Samsung Odyssey G9 gaming monitor price and availability in Nepal
The gaming monitor is priced at Rs $ 1,699.99 in the USA. There is no news of when it will be available in Nepal. However, the price of the monitor if we convert it to NRP the price will be around 2 lakh.
Also check Out: How To Choose The Best Gaming Laptop?